PRIMARY CARE AND PEDIATRICS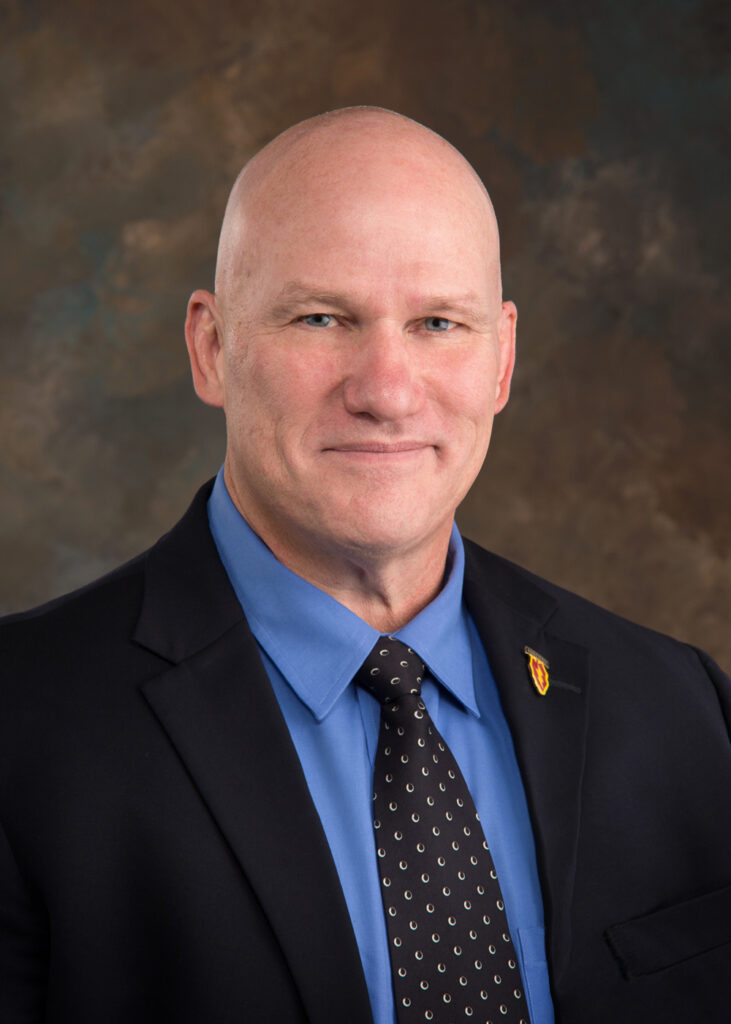 Michael Watto, DO
HealthFirst Family Care Center is fortunate to have Michael Watto, DO, MPH, joined as of February 2023, its health care team and serve as the new Medical Director. Dr. Watto will be providing primary and osteopathic care to patients in both the Laconia and Franklin HealthFirst locations.
Dr. Watto has an extensive medical and military background. Certified by the American Board of Family Medicine, he completed his residency training at Martin Army Community Hospital, Fort Benning, Georgia.  Dr. Watto completed his medical education at Kansas City University of Medicine and Biosciences, where he received his DO degree in Osteopathic Medicine. He has also earned a master's degree in public health from the University of Texas Medical Branch, Galveston, Texas, and a Bachelor of Science degree from Penn State University.  Dr. Watto spent more than 20 years in the US Army serving in a variety of roles as a physician leader.  Highlights include his service as a flight surgeon, a deployment to Iraq, and providing medical care and ringside coverage to the All-Army Boxing team. 
Michael and his family have lived in central NH for nearly a decade where he has worked at Speare Primary Care in Plymouth, NH since 2015 specializing in family medicine. He has held the position of Medical Staff President at Speare Memorial Hospital as well as Director of Health Services at Plymouth State University.  Dr. Watto was recently honored as a "Top Doctor 2022" by New Hampshire Magazine.  Other notable achievements include his selection as Franklin Pierce University Clinical Preceptor of the Year, earning the US Army Combat Medical Badge and being named a Distinguished Military Graduate. 
An osteopathic medicine (DO) doctor differs from a medical doctor in that they use the same conventional medical techniques as MDs but with a few other methods. They bring a unique, patient-centered approach to every specialty across the full spectrum of medicine. They are trained to listen and partner with their patients to help them get healthy and stay well.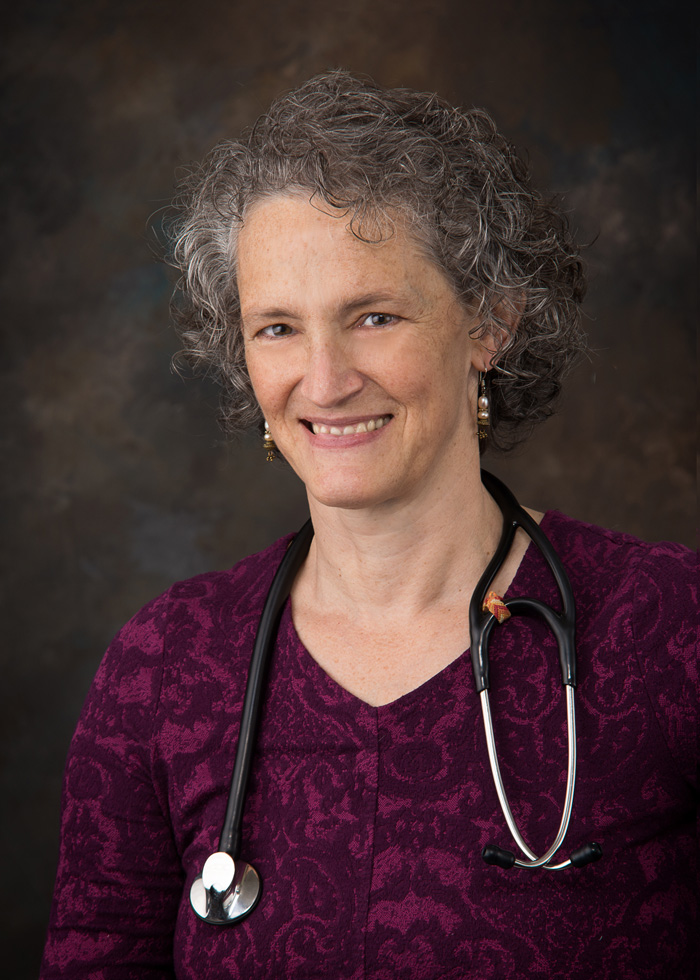 Eleanor "Nora" Janeway, MD
Dr. Eleanor "Nora" Janeway has been a primary care doctor since 1993. She graduated from the University of California School of Medicine and did her residency in Internal Medicine at The Cambridge Hospital in Massachusetts. She worked for 23 years at a neighborhood health center where she trained junior doctors in Internal Medicine and was a Harvard Medical School Clinical Instructor in Medicine. Dr. Janeway's medical interests include safe and appropriate prescribing, treatment of Hepatitis C, care of elders, treatment of addiction, and women's health care. Dr. Janeway sees patients aged 16 and older. She is fluent in Spanish and English. Dr. Janeway served as HealthFirst's medical director from 2018 to January 2023. Dr. Janeway is the fifth generation of Janeway physicians. She lives in western NH, and when she is not seeing patients, she is planting her garden or clearing trails.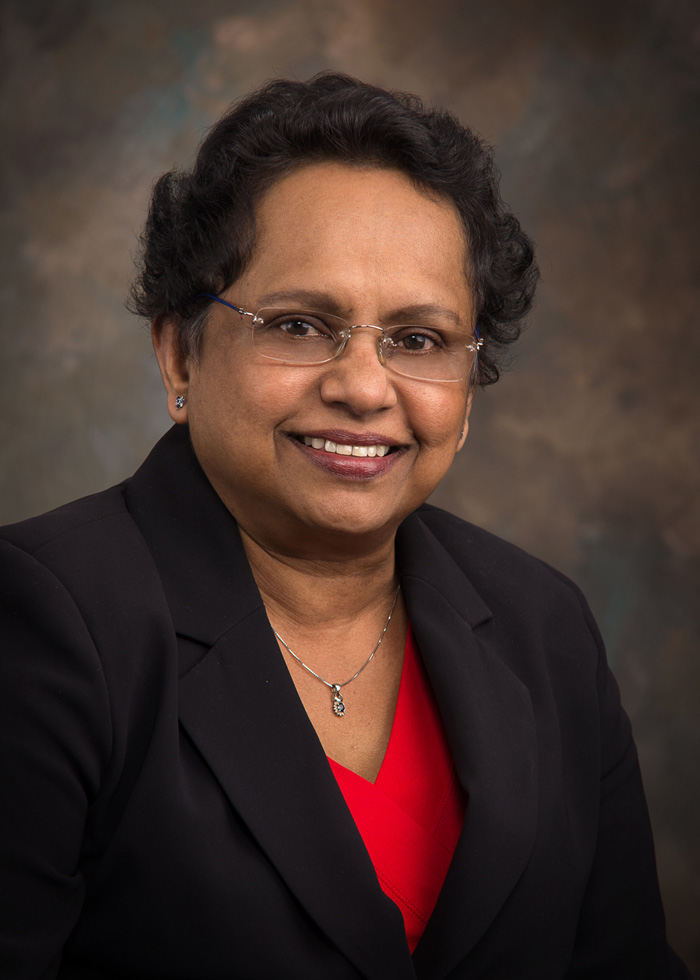 Champa Abeysinghe, MD
Dr. Champa Abeysinghe has been bringing valuable experience and knowledge to the clinical team at HealthFirst since 2017. Dr. Abeysinghe comes to us from Geisinger Medical Group in Lewiston, PA with 8 years' experience as a Primary Care Provider. She brings an extensive understanding as a Medical Officer and Director of Clinical Research. She received her Board Certification in 2008 in Internal Medicine. Dr. Abeysinghe has years of knowledge with Patient Centered Medical Home in monitoring patients with chronic illness. She was nominated for Reader's Choice Award for the best Family Doctor by the Sentinel paper in 2014. She is an active member of the American Medical Association, Member of the American Association for Physician Leadership, and Fellow of the American College of Physicians.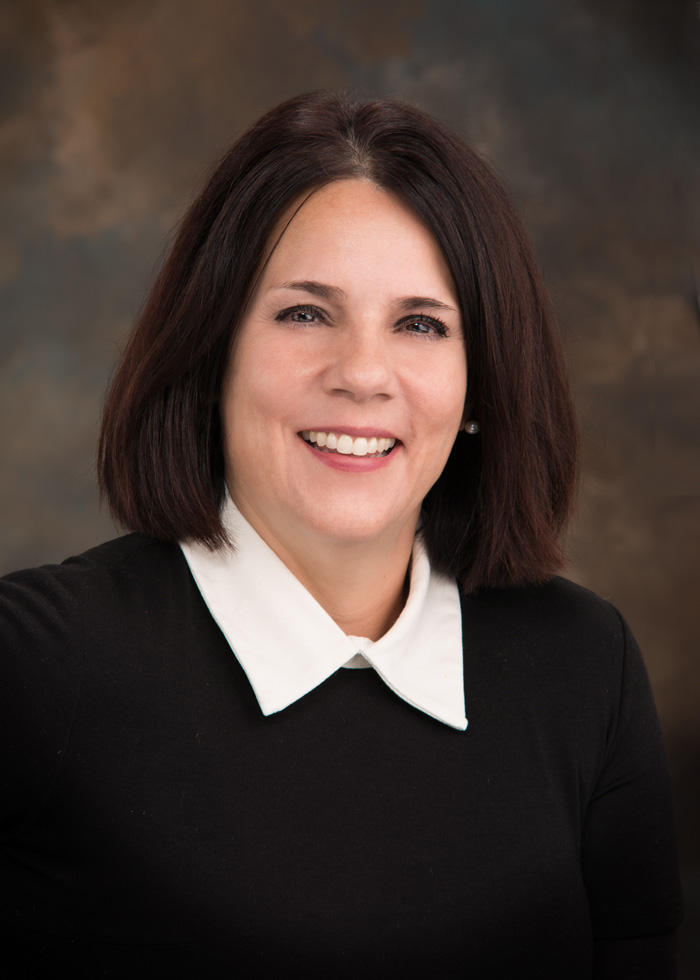 Lara Wheeler, MD
Dr. Wheeler is a general pediatrician, primary care provider, taking care of newborns through late adolescence.  At HealthFirst she will provide preventative and acute care, including anticipatory guidance for normal growth and development and vaccine education for well-baby and well-child visits. Additionally, she treats acute and chronic disease and offers behavioral health counseling, diagnosis, and treatment including ADHD, anxiety, depression, and LGBQT issues. Dr. Wheeler has a broad knowledge of reproductive health care for adolescents including Nexplanon placement.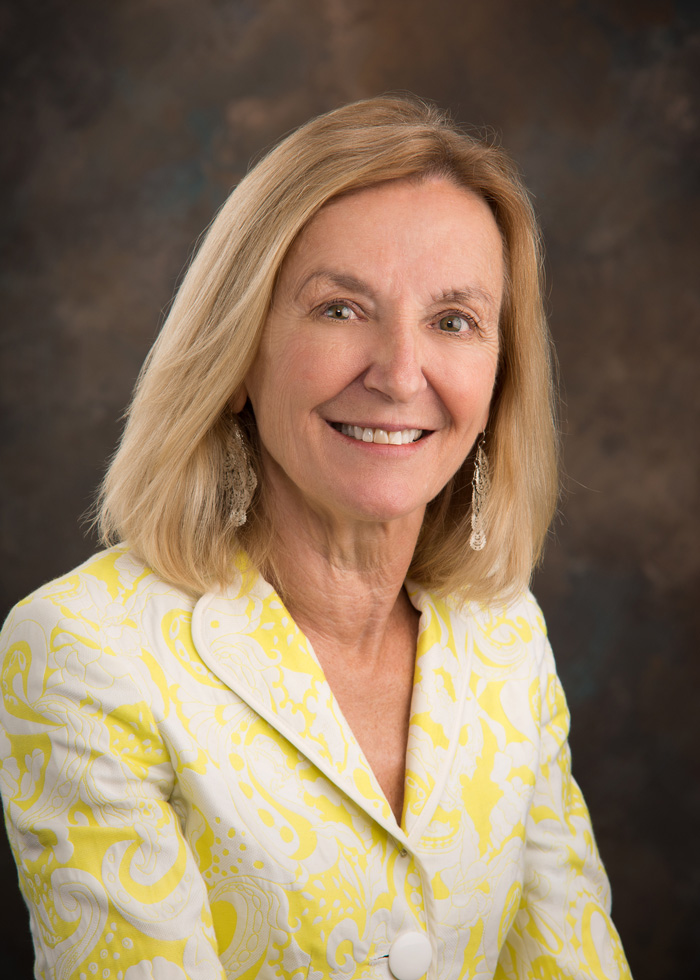 Catherine Holub-Smith, DNP
Catherine Holub-Smith has achieved a very successful career in the healthcare field, first as a Registered Nurse and currently as an Advanced Pediatric Nurse Practitioner. She has gained significant clinical experiences from a variety of organizations, including a public health department, private practice, home health and hospice care, acute care hospitals, various schools, and rural primary care and family practices. During her journey, she discovered her love and passion for caring for infants, children, and adolescents. Catherine continued to advance her career by completing her Master of Science degree in Nursing and Community Health and becoming certified as a Pediatric Nurse Practitioner. While working as a Pediatric Nurse Practitioner, she has been able to help countless children and adolescents through early outreach and education, well and sick child clinics, school-based programs, and child and adolescent development and health education. Always seeking new knowledge and experience, Catherine completed her Doctorate of Nurse Practitioner degree in 2014. She continues to be recognized as a successful leader in the Nurse Practitioner field, having been awarded New Hampshire's Nurse Practitioner of the Year in 2015 and the American Association of Nurse Practitioner's State Award for Excellence in 2016.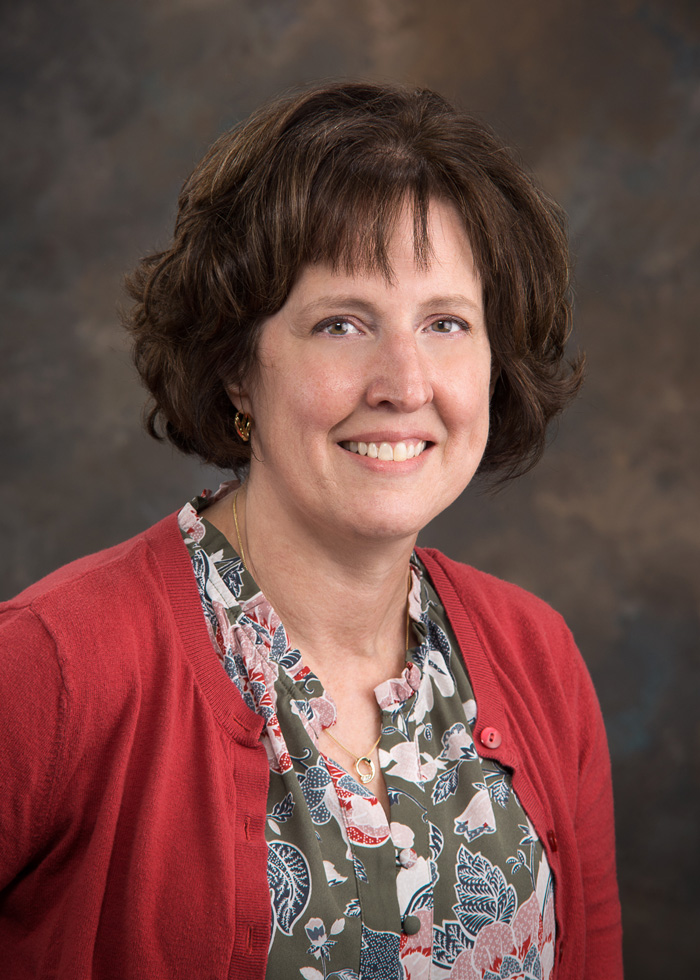 Lisa Ellis Morrissette, APRN
Lisa Ellis Morrissette, APRN, joined HealthFirst in April 2021 and is now accepting new patients seeking primary healthcare services. Lisa has worked as a nurse practitioner in Internal Medicine for over 17 years and has a special interest in preventative care and women's health.  Prior to graduating from the University of New Hampshire with her Master of Science in Nursing in 2003, Lisa worked as a nurse in the operating room, home care, and with hospice and has cared for many patients with acute and chronic illnesses. Having worked and lived in the greater Laconia community for the duration of her career, Lisa is eager to continue her passion of caring for patients at HealthFirst and having the opportunity to care for families in the community she calls home.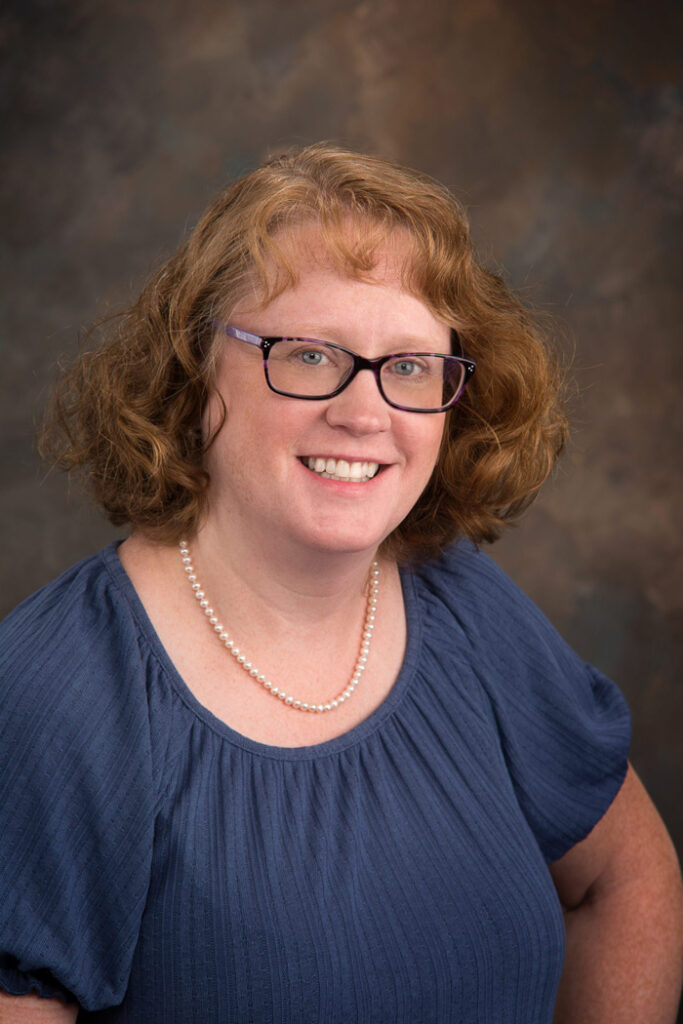 Lynne Dugan, APRN
Lynne Dugan, APRN. Lynne is a Family Nurse Practitioner who enjoys providing health and illness management for patients of any age. Lynne is also certified to perform Department of Transportation (DOT) physicals. She joined HealthFirst in August 2013. Lynne received her Bachelor of Arts degree in Literature from Boston University and completed the Family Nurse Practitioner program from Rivier University, where she received her Master of Science degree.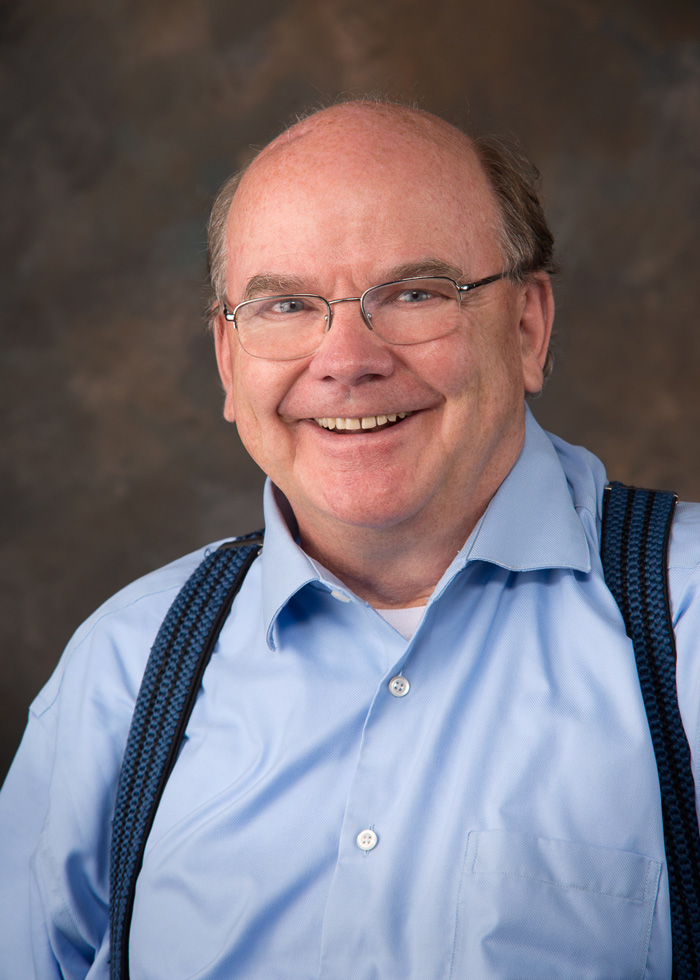 Richard Young, APRN
Richard Young, APRN. In 1989 Rich graduated from Bethel College in St. Paul, MN, with a Bachelor's in Nursing. After graduation, he became a commissioned officer in the US Public Health Service. He was subsequently deployed to provide nursing care to federal prison inmates in Rochester, MN, and also to Alaska Natives in Kotzebue, Alaska.
While working in the small rural hospital above the Arctic Circle in Northwestern Alaska, that Rich discovered his passion for the nurse practitioner role. Due to the isolation of the hospital in rural Alaska, he was required to work in several different nursing roles, including pediatric nursing, ER nursing, medevac nursing, med-surgical and obstetrical nursing. Rich enrolled in the Family Nurse Practitioner program at the University of New Mexico, graduating in 1998 with a Master of Science in Nursing. Rich believes the most important skill of a family nurse practitioner is to be an excellent listener who helps to facilitate the development of the FNP and patient relationship which is the heart of Primary Care. Rich brings a lot of experience in family practice medicine such as chronic conditions management including diabetes, high blood pressure, and asthma.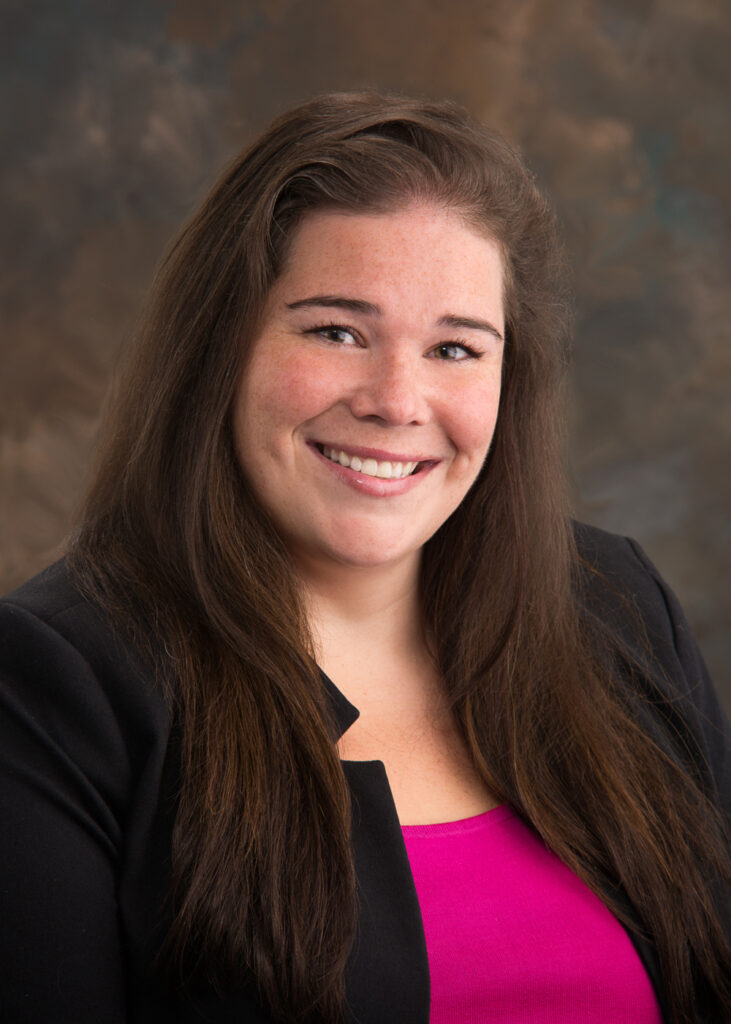 Alyssa Albro, APRN
Alyssa received her undergraduate degree from Brandeis University in 2013. She was then fortunate to be granted a research internship at New Hampshire Oncology and Hematology which provided her invaluable insight into the importance of holistic care. Alyssa earned her Master of Science in Nursing in 2018 and recently completed the Family Nurse Practitioner Program at the University of New Hampshire. She has spent the past 4 years working in the hospital setting at a Level 2 Trauma Center. Most recently, Alyssa worked as a Clinical Nurse Coordinator promoting best practices and advocating for the needs of all patients. She provides thorough and compassionate care, recognizing the importance of the physical, emotional, social, and spiritual factors that shape every individual. As a Nurse Practitioner, Alyssa believes in the importance of patient empowerment and will work with patients of every age to set reasonable and attainable goals throughout their health journey.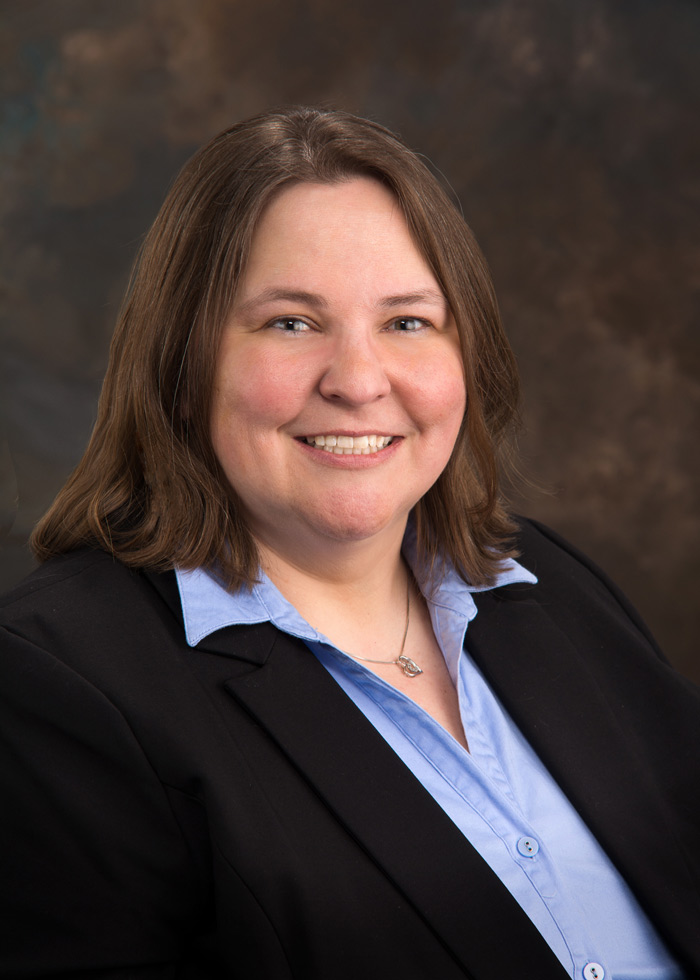 Christine Rodenbo, APRN
Christine Rodenbo is a board-certified family nurse practitioner interested in helping patients understand health and achieve their health goals. She obtained her Doctorate of Nursing in 2017 from the University of Michigan-Flint and has recently relocated to New Hampshire with her family. Christine believes achieving health requires a team approach between the provider, patient, and other healthcare team members. She thinks it is essential for patients to understand the "why" behind provider recommendations and looks forward to answering your health-related questions. Christine is a founding member of the Rheumatology Advanced Practice Providers Association. She is also a member of the American Association of Nurse Practitioners, NH Nurse Practitioner Association, and the Michigan Rheumatism Society.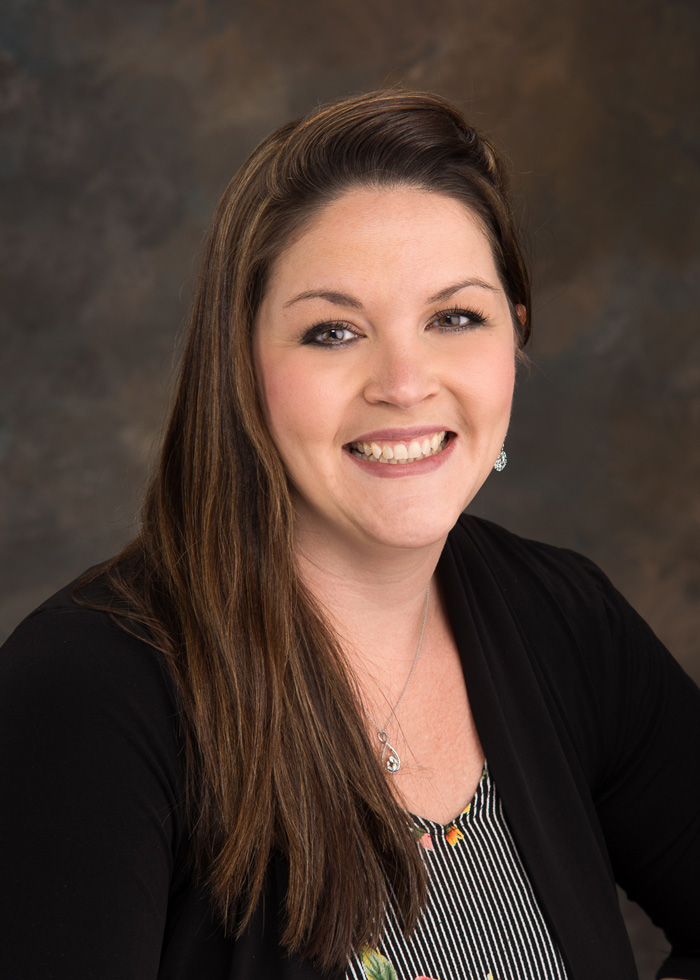 Ashley Douthart, LCMHC
Ashley Douthart is a Licensed Clinical Mental Health Counselor as well as the Behavioral Health Director at HealthFirst. She received her Bachelor of Arts degree in Psychology from Colby-Sawyer College. She then went on to receive her Master of Science in Clinical Mental Health Counseling from Walden University, while working full-time as a Socialization Coordinator for children with autism spectrum disorders. Ashley joined the Behavioral Health staff at HealthFirst as an intern in 2013 and then became a full-time employee after completing her Master's Program in 2014. While she is credentialed and licensed to work with clients of all ages, she enjoys supporting children and adolescents, and helping those clients with substance abuse disorders find treatment and enter into recovery. Ashley is an active member of her community, serving on the Community Emergency Response Team (CERT), Disaster Behavioral Response Team (DBHRT), and the Systems of Care and Project Aware Community Management Teams. She is also a Period of Purple Crying educator for the NH Children's Trust. Ashley developed and launched a successful school- based counseling program in both the Winnisquam and Franklin School Districts over the past 5 years and is passionate about helping those in the most need. Ashley is a mom of four young children, and enjoys spending time with family, Disney movies, Harry Potter, and Autumn!Director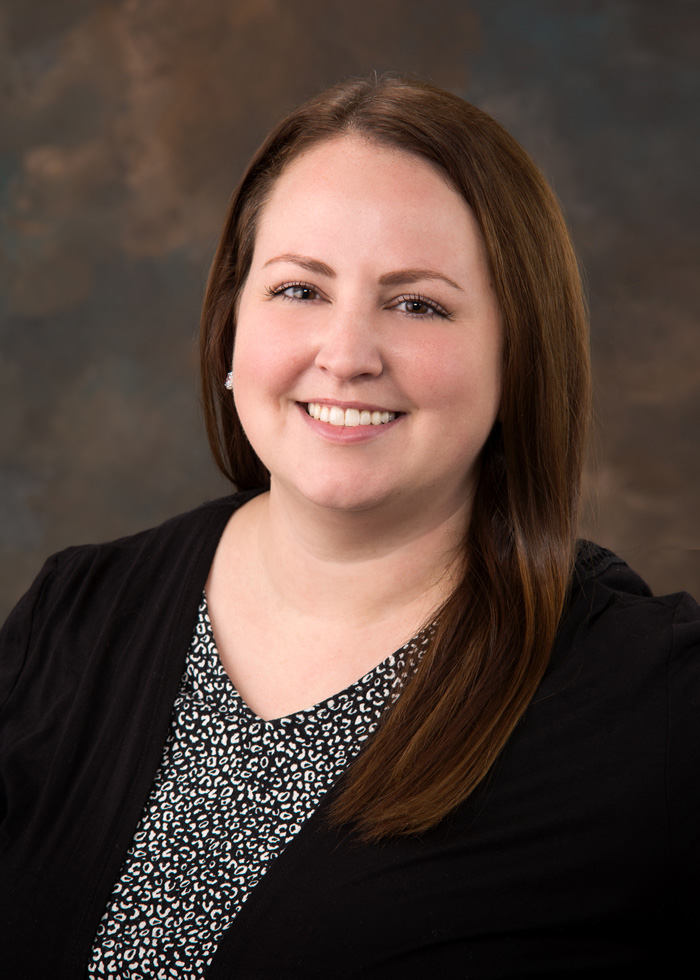 Julianna Marone, LMFT
Julianna is a licensed marriage and family therapist (LMFT). She earned her bachelor's degree in Psychology from Keene State College in 2013 and completed her master's degree in Marriage and Family Therapy from Central Connecticut State University in 2016. Julianna has experience working with people of all ages and specializes in treating trauma, depression, grief, anxiety, and treating children whose parents are amidst separation or divorce. She is trained in Trauma-Focused Cognitive Behavior Therapy (TF-CBT) and Dialectical Behavior Therapy (DBT). Julianna has ample experience working with individuals and families who are having difficulties creating and maintaining positive and caring relationships. Julianna is a facilitator of the Child Impact Program in the State of New Hampshire and has extensive knowledge on tools to help co-parents work together to emotionally support their children living amidst separation or divorce. In Julianna's spare time, she enjoys spending time with family, listening to music, singing in a women's choir in Concord, NH, watching sunsets at the lake, and doing puzzles.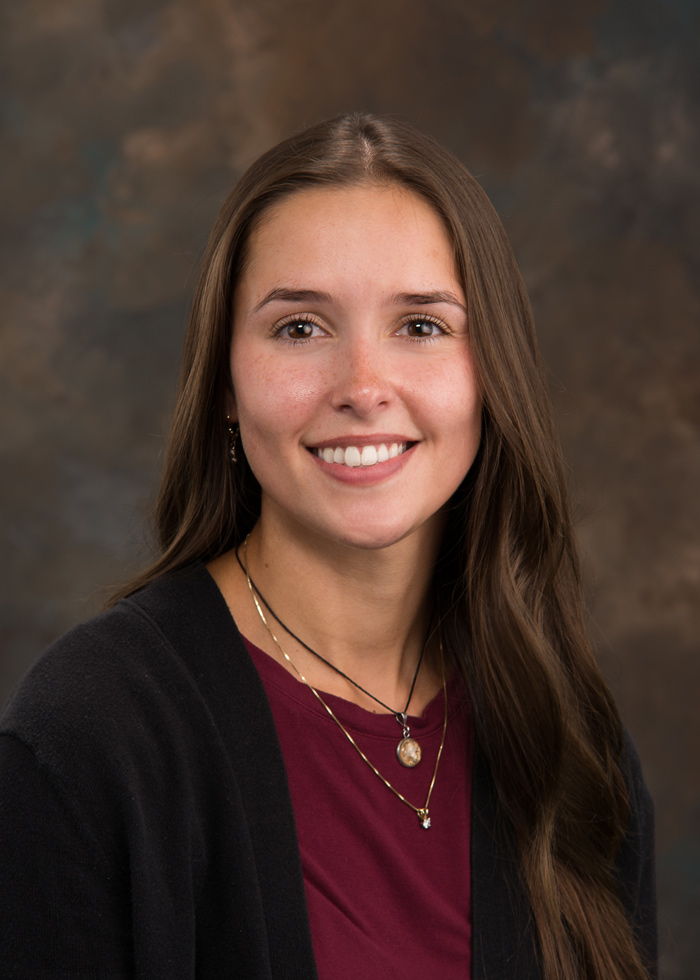 Courtney Clairmont, MFT
Courtney Clairmont is a Marriage and Family Therapist at HealthFirst. She received her Bachelor of Science degree in Human Development and Family Studies from the University of New Hampshire. There, she participated in an internship working to support victims of domestic violence, sexual assault, and stalking. She then went on to receive her Master of Science degree in Marriage and Family Therapy from the University of New Hampshire. During her master's program, she worked with individuals, couples, and families through the therapy center at UNH, and participated in an internship at a local community mental health center working with children and families. Courtney uses an integrative approach, pulling from various models to meet each client's unique needs. She works at both the Franklin and Laconia HealthFirst locations, and also provides school-based counseling services. When she is not in the office, Courtney enjoys spending time with friends and family on the lake, reading, hiking, and baking.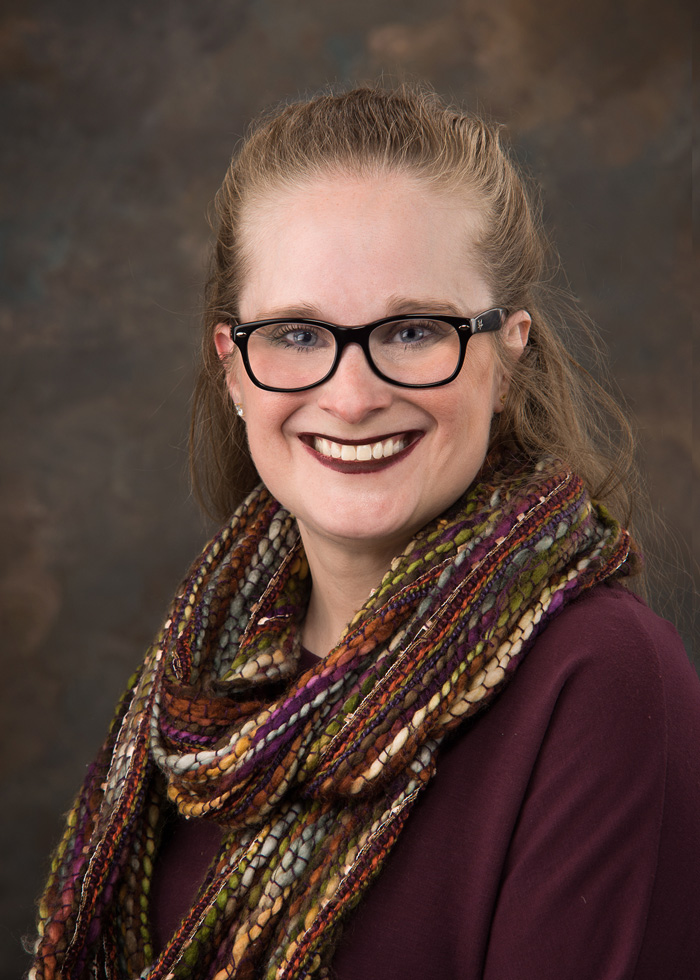 Andrea Jergensen, LICSW
Andrea Jergensen, LICSW, is the Senior Clinician on the Behavioral Health team. She received her Bachelor of Science degree in Child Development from Colby-Sawyer and went on to receive her Master of Social Work degree from Wheelock College in 2013.  Andrea has worked with a wide variety of populations including early intervention with children from birth to 3 years old, adolescents, and late adolescent to early adulthood. Andrea has primarily focused on working with at-risk populations who have experienced various forms of trauma and clients who struggle with substance use. Andrea enjoys using multi-modal approaches to her counseling while also utilizing a trauma-informed approach. Andrea also provides school-based services for clients as well. She is a member of the NH Chapter of the National Alliance on Mental Illness (NAMI). As a member of NAMI, she is working towards certification as a therapeutic group facilitator. She also serves on the Board of Directors for Archways, a local family resource center who supports individuals and families struggling with substance use disorders. HealthFirst's Behavioral Health team is always seeking ways to better support its patients through ongoing collaborative care, and she specifically works to provide ongoing communication between mental health, medical, nutrition-based, and case management focused providers. Andrea is passionate about providing opportunities to educate others on HealthFirst's integrated behavioral health model and removing the stigmas associated with pursuing mental health treatment.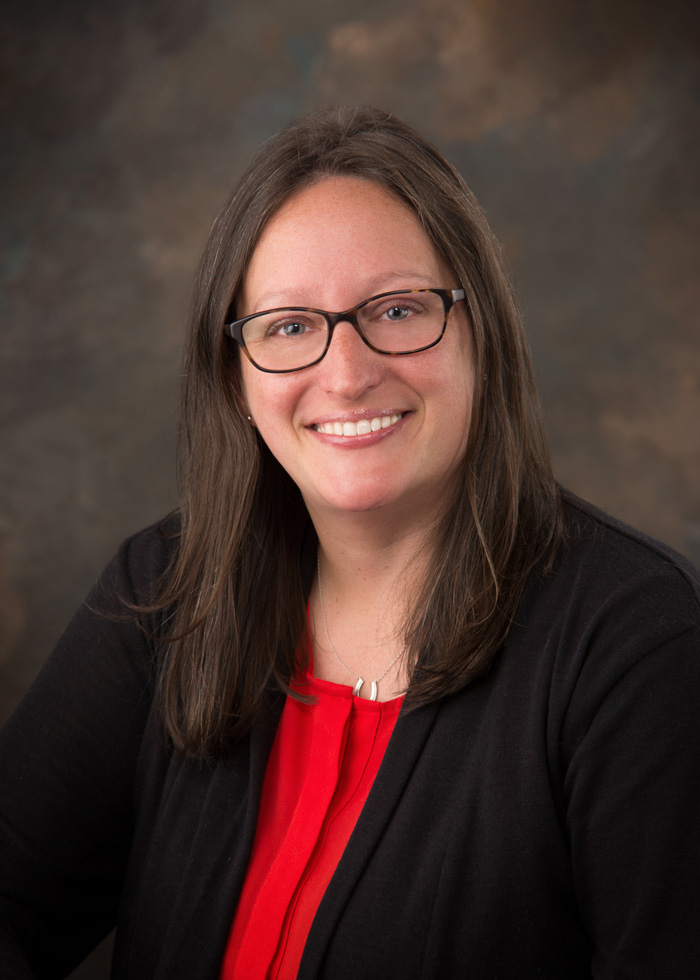 Alexandra Smith, CMHC
Alexandra Smith is a Behavioral Health Specialist. She received her Bachelor of Science in Psychology, with a concentration in Mental Health, from Plymouth State University. She then went on to complete her Master of Science in Clinical Mental Health Counseling with a certificate in Addictions Treatment at Plymouth State University. Alex is a Certified Trauma Professional (Cert. # 712400) who specializes in treating trauma, anxiety, depression, as well as co-occurring substance use disorders.  Alex uses an eclectic trauma-informed approach and is credentialed to work with clients of all ages.
MEDICATION ASSISTED TREATMENT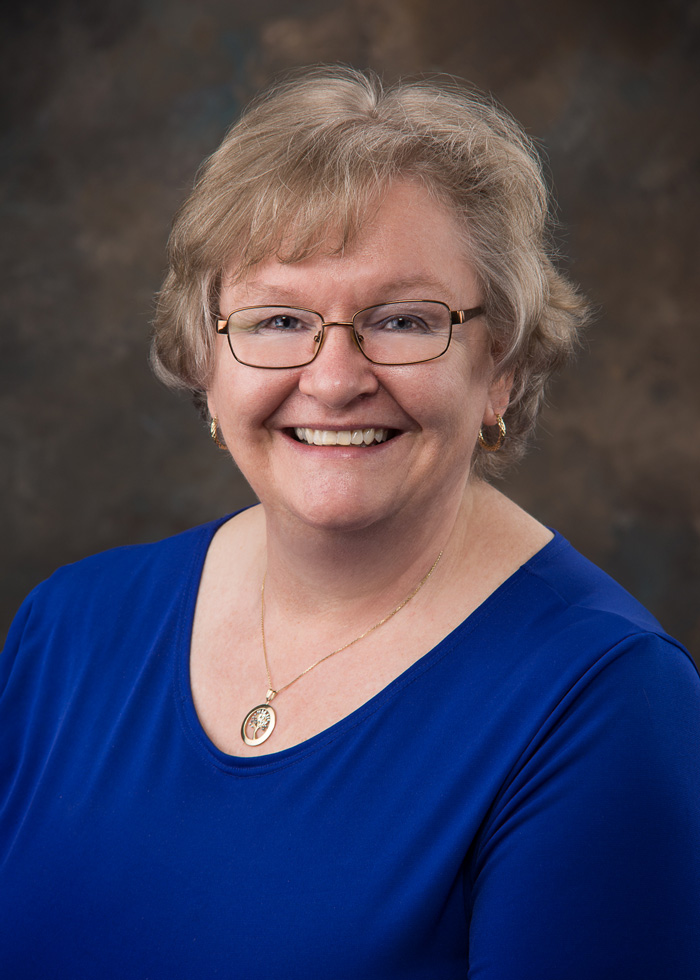 Kelley Watkins, APRN
Kelley Watkins, APRN is a board-certified Family Nurse Practitioner who has a deep passion for and will be working primarily within our Medication-Assisted Treatment (MAT) and substance use disorder (SUD) treatment programs. She believes in taking a whole-person approach to recovery. She has worked extensively with elderly patients from the Medicare population, acute and long-term care of individuals with disabilities and/or complex chronic conditions, children and adults with comprehensive health maintenance, and adolescent and young adult care. Additionally, Kelley is certified to perform Department of Transportation (DOT) physicals for companies and individuals in need. Add to that, it is her understanding and patient bedside manner approach that makes patients love her.
Kim Haney, LADC
Since starting at HealthFirst, Kim has focused on the ways in which HealthFirst can best serve and deliver substance use services and MAT to our patients in a holistic, wrap-around approach. HealthFirst has started to provide MAT clinic services at the local family resource center in Franklin to reach those in our community better and allow them to feel connected to various resources to help in their success and road to recovery. In addition to managing the MAT program at HealthFirst, Kim provides individual and group counseling services to those with substance use and various co-occurring disorders. Prior to working at HealthFirst, Kim ran the state's Doorway Program, overseeing and providing counseling and SUD services in the Manchester/Nashua. She enjoys working with clients from various backgrounds with the belief that people can make the changes in their lives if they have the support and tools to do so. She has a client-centered, strength-based approach to treatment to help clients find what they need to live the life that they want. Her primary focus is on substance use/misuse, recovery, and any related mental health issues. While most of her work is in the area of substance use/misuse and recovery, Kim also works with individuals in regard to trauma and recovery, and with family members of addicted individuals.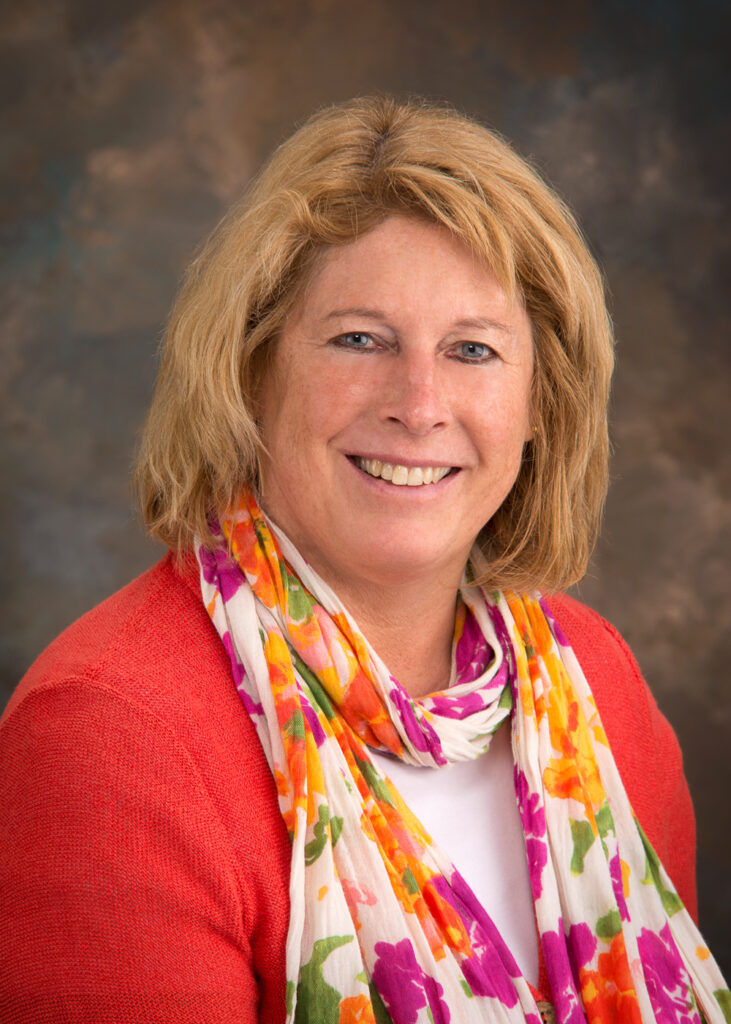 Nancy Nemcovich, LADC
Nancy Nemcovich has worked in the field of substance misuse for 34 years. She graduated from Keene State College with a BA in Psychology and NH Technical College with a certificate in Alcohol Counseling. Her career started in 1984 at Seminole Pole Hospital, a 28 Day Substance use treatment program in Sunapee, NH. During her career she has worked for the state of NH Multiple DWI Offender Program for 20 years, Concord Hospital Substance Use Services for 20 years, and with court ordered adolescents. She is currently working with Aware Recovery Care Program, an in-home addiction treatment program in NH through BC Insurance. She is also a member of the Tilton Rotary Club and is a Board Member for the Tilton Northfield Family Resource Center, and the Franklin Mayor's Drug Task Force.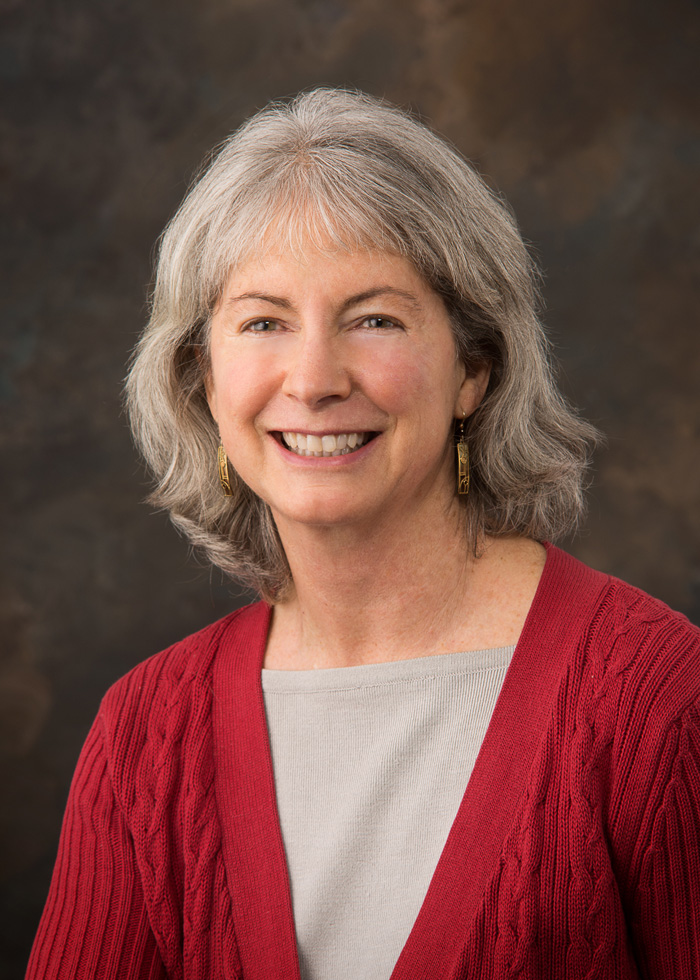 Laurie Terwilliger, RDN
Laurie Terwilliger is a Registered Dietitian Nutritionist working part-time at HealthFirst Family Care Center, Inc. Whether you are trying to manage a chronic disease or just want to lose weight and learn how to eat healthier, Laurie works with each individual to develop a personal diet plan that fits with his or her lifestyle. Laurie holds a Bachelor of Science degree in Zoology from San Diego State University and a Master of Science degree in Zoology from Washington State University. After working as a field biologist and science teacher, Laurie applied her extensive science background to the study of nutrition. She completed her dietetics coursework at the University of New Hampshire and was accepted into the Dietetic Internship Program at Keene State College where she gained practical experience in the clinical, community and food service fields of dietetics. Her special areas of interest are in diabetes education, geriatric nutrition, and promoting healthy food and eating patterns to prevent and/or manage chronic disease.